Its been another week of little projects finished.
A fellow Twilter DDR (I don't know her name or even what DDR stands for !

-now know the D is for Dianne)

had tweeted a link pattern from Dog Under my Desk. The pattern was for this Earbud Pouch tutorial.
It looked really cute and easy. Better still it used small zips. I bought a bundle of zips on eBay a few months back. The bundle included 12x7" zips which I had yet to find a useful pattern for. This was perfect. I didn't bother to print out the pattern sheet as I had decided that I would make my pouches from the contents of my 5" squares scrap draw. Using my compass I drew 2 x 5" circles on paper and cut one in half to be my pattern. I think the circles in the tutorial were smaller but I hate wasting fabric and figured that if the pouches were a little bigger then they could be coin purses or whatever.
I sewed 2 of the pouches during the week and have 10 more cut out ready to go. I don't have any rings to slip over the tab at the moment but will see if I can source them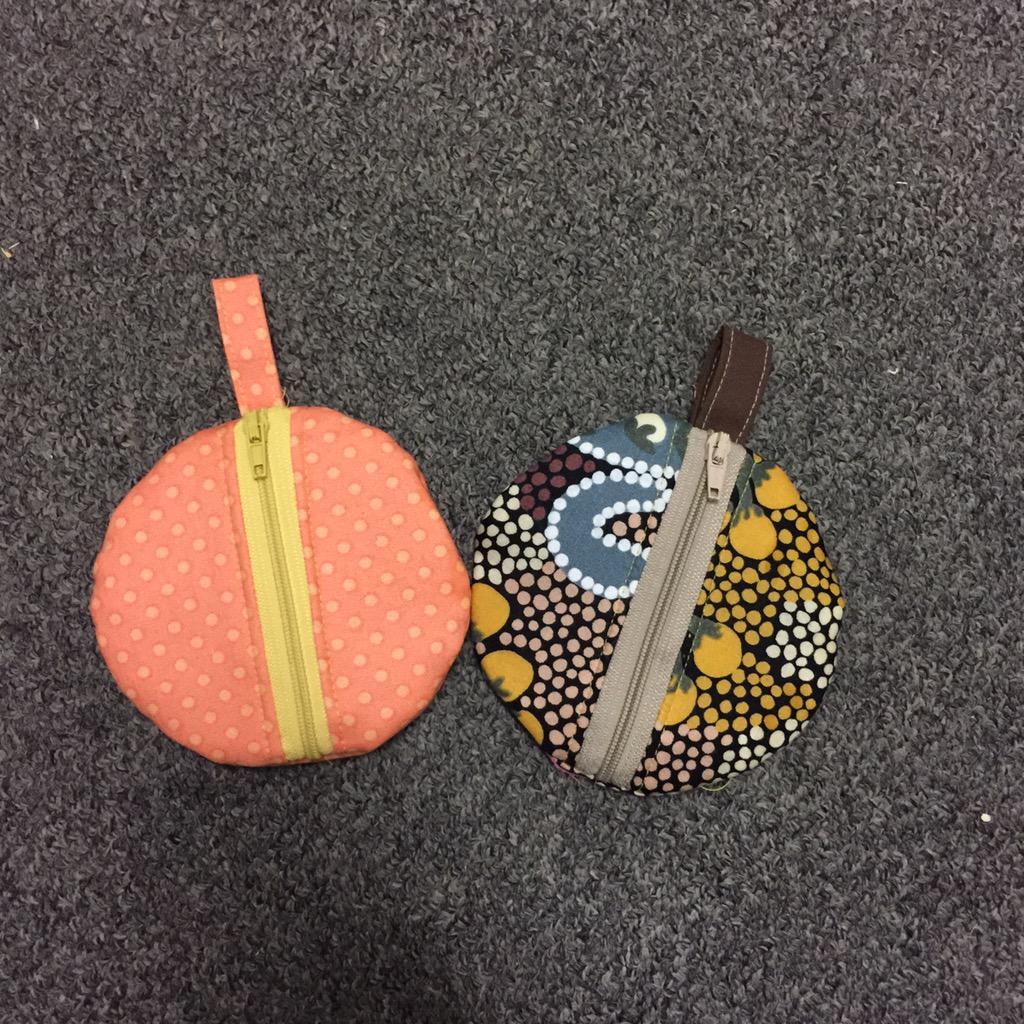 Each pouch uses 4 x 5" squares and 2"x3" rectangle so not big fabric use but cute non the less. Used .12m
I made a boxy pouch during the week as well.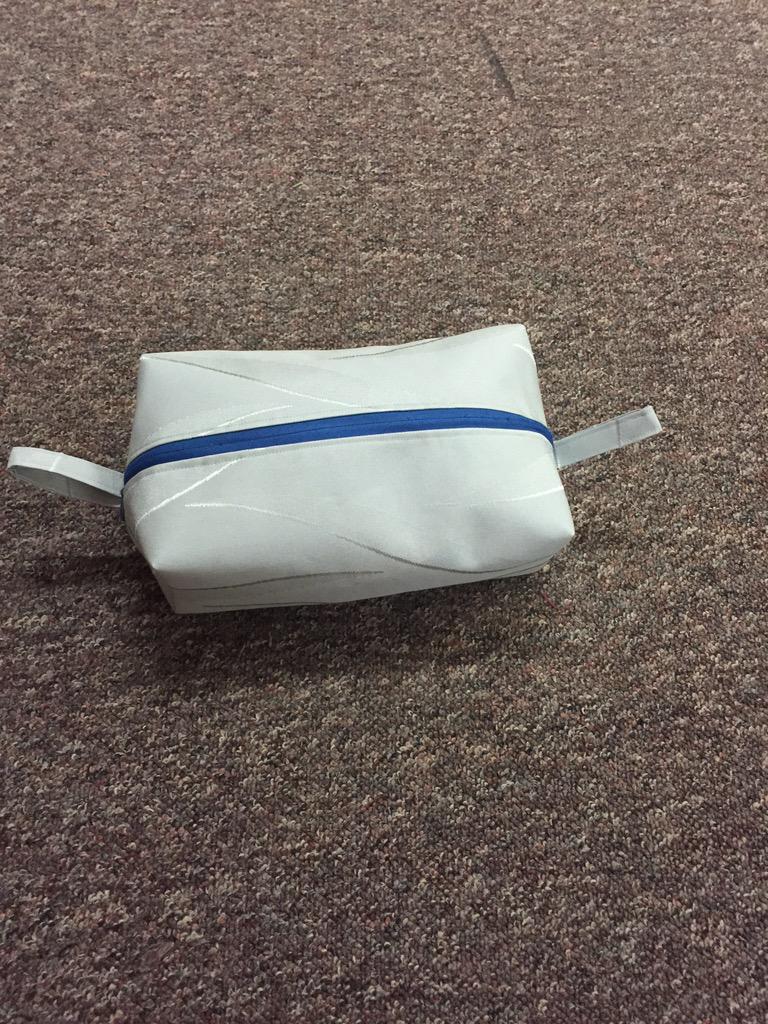 I used plastic back curtaining for the outside of this one which will make it water resistant on the outside I hope Used .3m
My daughter Fangirl asked me to make a cross stitch she had designed and stitched into a wall hanging. The pattern is available here from her Etsy shop here. It used .39m of fabric
My other stash usage for the week has been 6 hearts for 3 quilts for the children of a friend who died from cancer recently. She was a member of an online community I am part of and we are making these quilts for her 3 children aged 10 - 19. As well as my own 3 (below right) I made the heart blocks for another member of our group (below left) who is not a crafter (who had been sick herself and feeling really snowed under). She sent me the fabric to use for her hearts. I supplied the background fabrics for her hearts. Don't you love the aboriginal print fabric she sourced? Used .24m
I had to go to Spotlight on Friday to get some vliesofix for the applique and whilst I was there I found some lovely Australian fabric so I bought half a metre of it. That was my only purchase for the week. Bought .51
m
So my stats are
Week 30
Fabric Used 1.01m
Fabric Added 0.51m
Year To Date
Fabric Used 97.75m
Fabric Added 36.64m
Net Used/Added 61.11m
As a side issue I just looked at my excel spread sheet on which I record my finished projects and purchases. I am up to line 69 on my projects made page - and some of those line entries are for multiple things (but usually things like 6 hearts, or 10 serivettes or 2 boxy bags) I am only up to line 19 on my fabric purchases sheet. Admittedly some of them were for fat quarter bundles but still - I like that I am running over 3 to 1 projects to purchases.
Linking up with Judy at Patchwork Times