After my big hit last week I was worried that this week's usage was going to seem meagre in comparison. However one way and another the yardage used this week has slowly increased.
I made a 12" block to into a community quilt that our group is making. I'll be putting it together as well no doubt. It will be my third one for the year. I don't think we have any more blocks to go together although I will check. I quite enjoy the challenge of putting the blocks together and especially fitting in little left over bits into the borders etc. This time we have 9 pinwheels made from hst made from the trimmings of the flying geese blocks.
Before I made the extra block and the extra pinwheels
We finished putting together the top for Newspaper Mama last week and this week at Patchwork I pieced a backing for it from my own stash. I also contributed some extra fabric for the borders on the top and have given them fabric for the binding. I am not sure if I am going to be the one to put the binding on but at the moment I am counting my contribution as finished and that way I can count the fabric I donated. 3.96m
I can't see where I have counted in the other blocks that I have made for these community quilts... the ones for the blue and white one either. So I've counted the yardage for all of them too. 5.12m (Incl Newspaper Mama)
I need to get on and quilt Playing in Sunshine, my latest scrappy quilt. Its been pinned and ready to go since Wednesday but I just haven't felt the mojo to get started with it. Perhaps this week... tomorrow even. But so far not feeling the mojo.
I've made some more hanging kitchen towels. Each one only uses 2 10" squares (and even then there is some left over). Some of the fabric I used came from the stash we have at Handmade Love so since I didn't count that in I can't count it out. Still the fabric I contributed does slowly add up... I have made a total of 13 hanging towels, half of which I used my own fabric. .58m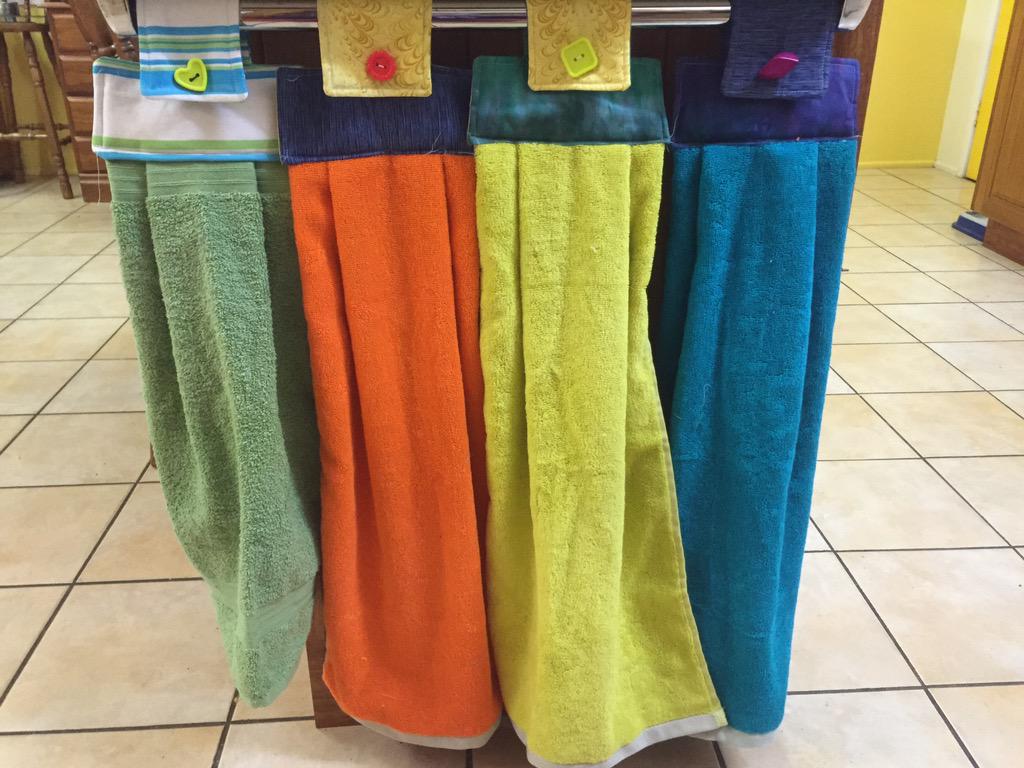 I thought I had another week of no fabric additions but when I was sorting through some stiffening I had bought at Spotlight a month ago I found 3 fat quarters I had also purchased.. whoops. So they have gone into this weeks Stash addition. That's .77m (yeah you would think that it would just be .75 but because the fabric is 110cm wide.....)
So my stats are
Week 29
Fabric Used 5.70m
Fabric Added 0.77m
Year To Date
Fabric Used 96.71m
Fabric Added 36.12m
Net Used/Added 60.58m
Linking up with Judy at Patchwork Times